Ceramic Coating and Paint Correction
Ceramic coating is a durable coating that is applied to surfaces to protect them from scratches, dust, and dirt. The coating is also highly resistant to heat and chemicals, and can be applied in an unnoticeable clear-coat. At Texas Auto Trim, we offer a ceramic coating and paint protection service that keeps your vehicle looking glossy, protected from UV rays, and protected from scratches. 
Benfefits of Ceramic Coating
What your ceramic coating install includes
– Descaling Foam Bath Pre-Soak
– Wheel Deep Clean
– Microfiber Hand Wash
– Physical Paint Decontamination (Clay bar)
– Chemical Decontamination (Iron Remover)
– De-ionized Water Rinse
– Compressed Air Dry
– Streak Free Glass Wipedown
 – Paint Prep
– Trims Masked Off
– Non-Sling Tire Shine
– Complimentary Vacuum & Interior Wipedown
50% increased coating resin over traditional ceramic coatings
Increased depth and clarity to all surfaces
>10h hardness, 9+ years of protection
UV Leather & Vinyl Coating
Provides extreme hydrophobicity, wear and UV protection
No change in feel or color
Only requires application of 1 simple layer
Maintenance Graphene Boost
Contains graphene ceramic resins
Enhance gloss, slickness & depth of color
Extends the protection of waxes, sealants & coatings
We offer stage 1 and stage 2 paint corrections which we'll apply depending on how much wear and tear the paint/clearcoat has undergone. Paint correction is highly recommended and necessary so that the ceramic coating correctly bonds the surface of the vehicle.
Stage 1 Paint Correction involves a one step polishing process, utilizing a high quality light compound solution. Performing this, we are able to free your vehicle's surface of minor oxidation and imperfections. Additionally, this allows chemicals, such as Ceramic Coatings, to bond well to the surface. This is recommend for lightly abused/newer vehicles.
The Stage 2 paint correction process involves a two step, cutting and polishing process. Utilizing the highest quality of heavy/light compound and polish solutions, we are able to free your vehicle's surface of deeper micro-swirls, major imperfections, oxidation and more. Additionally, this allows chemicals, such as Ceramic Coatings, to bond well to the surface. Because not every vehicle will require a Stage 2 correction, it is best to see a specialist at the store for the best recommendation.
Benfefits of Paint Correction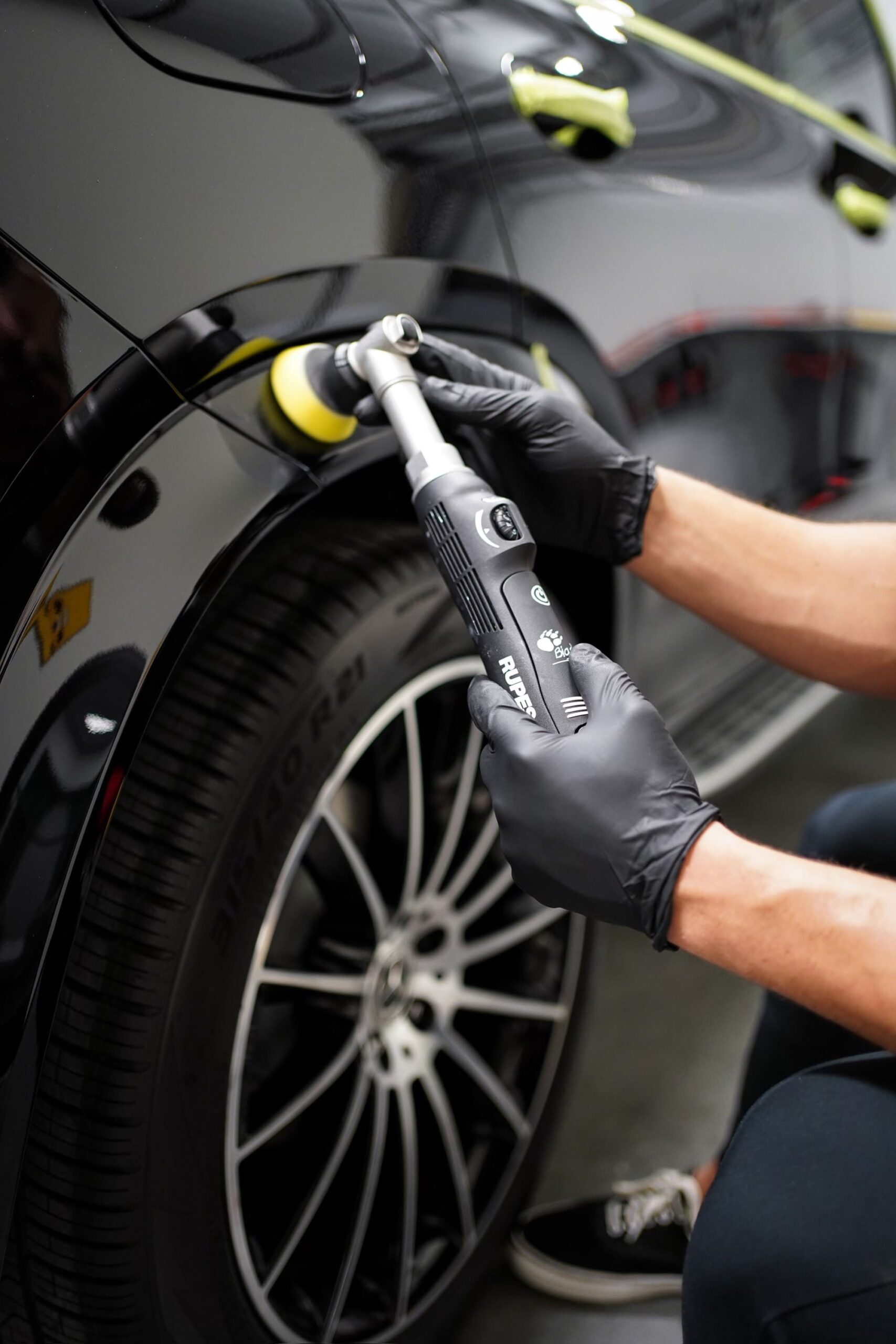 Texas Auto Trim is the largest auto customizing business in Texas and has built a reputation for the best prices, quality workmanship, and excellent service. We've served the Houston community for over 35 years with a variety of custom auto services for all types of vehicles. Texas Auto Trim offers fast, friendly and courteous service. We use only the best products and equipment and maintain a skilled staff to answer your questions.

With over 35 years of combined experience, We are the industry leader in Texas. We serve over 150 dealerships in the Houston-Galveston Metropolitan Area. See us for sales, service and installation of vinyl and convertible tops, sunroofs, carpet, window tint, alarms, entertainment systems, custom wheels and tires and a wide selection of restyling accessories. We also have a complete custom upholstery department.
Ceramic Coating in Houston
Frequently asked questions