Paint Protection Film (PPF)
in Houston
Your car deserves the best protection against the harsh elements of the road. At Texas Auto Trim, we offer the highest quality paint protection film at an affordable price. We'll even beat any PPF installation quote you bring us! Get in touch with us today! Ultra-Gloss Finish
Enhance the depth of your color and add extra gloss to your car with the DYNOshield's ultra-gloss finish. Hydrophobic
DYNOshield's top coating allows water, dust, debris, and other elements less likely to stick on your car's surface, making it easier to clean. Self-Healing
DYNOshield boasts super self-healing properties, effectively shielding against swirl marks, surface-level nicks and scratches. Stain-Resistant
Stain Resistant Worried about stains? Our film protects your car against even the toughest stains means fewer worries about any discoloration. Damage Resistant
Using STEK's innovative TPU technology, DYNOshield protects your car against dents, rock chips, and other impact damages.
What your PPF install includes
– Descaling Foam Bath Pre-Soak
– Wheel Deep Clean
– Microfiber Hand Wash
– Physical Paint Decontamination (Clay bar)
– Chemical Decontamination (Iron Remover)
– De-ionized Water Rinse
– Compressed Air Dry
– Streak Free Glass Wipedown
 – Paint Prep
– Trims Masked Off
– Non-Sling Tire Shine
– Complimentary Vacuum & Interior Wipedown
Gloss Paint Protection Film
DYNOshield is a premium paint protection film offering top-notch performance, durability, and reliability. DYNOshield's nano-glass top coat is bonded to the film at a molecular level during the manufacturing process, virtually eliminating the need for waxes or after-market top coatings. Hydrophobic and highly damage-resistant, DYNOshield also boasts super self-healing properties and puncture resistance, effectively shielding against surface-level nicks and scratches. Get in touch with us today to schedule an installation.
Matte Paint Protection Film
With DYNOmatte, we've extended the frontiers of both protection and style. Within its ultramodern matte finish, our premium paint protection film offers powerful protection against the major types of contamination and damage. Applicable to all body paint colors, DYNOmatte transforms the look and feel of your ride, turning heads for years to come. Contact us to have our professionals install DYNOmatte on your vehicle.
Windshield Paint Protection Film
DYNOflex helps vehicle owners significantly reduce the risk of replacing expensive windshields, especially those with Advanced Driving Assistance System cameras and sensors (ADAS). The optical clarity ensures an intact look and clear visibility.
SAVE TIME AND MONEY WITH PPF
Having paint protection film on your vehicle can help save you hundreds or even thousands of dollars. By adding a layer of durable film to your car's paint job, you can protect it from scratches, dings, and other forms of damage that can occur on the road. Not only does this keep your car looking great, but it can also save you money in the long run by reducing the need for costly paint repairs or touch-ups. Plus, with our expert installation services, you can rest assured that your paint protection film will be installed correctly and look seamless on your car's exterior. Contact us today to schedule a PPF installation with us!
Paint Protection Film in Houston
Frequently asked questions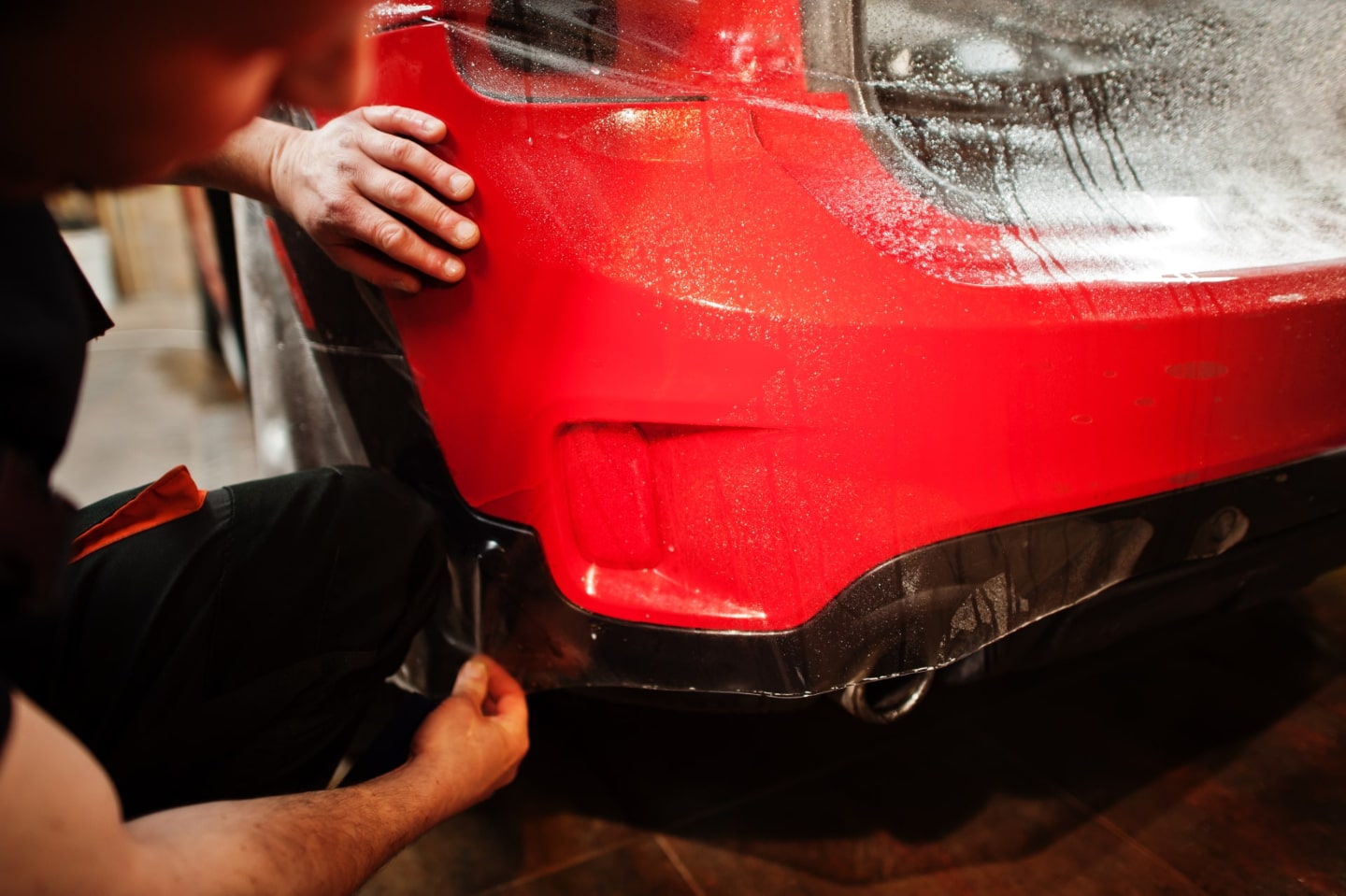 Texas Auto Trim is the largest auto customizing business in Texas and has built a reputation for the best prices, quality workmanship, and excellent service. We've served the Houston community for over 35 years with a variety of custom auto services for all types of vehicles. Texas Auto Trim offers fast, friendly and courteous service. We use only the best products and equipment and maintain a skilled staff to answer your questions.

With over 35 years of combined experience, We are the industry leader in Texas. We serve over 150 dealerships in the Houston-Galveston Metropolitan Area. See us for sales, service and installation of vinyl and convertible tops, sunroofs, carpet, window tint, alarms, entertainment systems, custom wheels and tires and a wide selection of restyling accessories. We also have a complete custom upholstery department.